Why are Missions within the Church Important?

As God pours into us His riches (His Word, His Spirit, and His great love) we must pour out His goodness back into the lives of others or we will not be revitalized.
The mission of God
What we normally think of as "missions" in the church could be more accurately referred to as simply the mission of God. The missional heart of God is seen in the example of the Father in sending Jesus. As Philippians chapter two instructs us, "Let this mind be in you which was also in Christ Jesus…" who left the glory of heaven to come to this earth in order to rescue people! The very nature of God leads his church to giving itself to a hurting world. The very nature of God is to seek and save the lost.

Jesus told us that His mission was to be lived out through His body, the church. He said in Acts chapter 1 verse 8, "you shall receive power, when the Holy Spirit is come upon you: and you shall be my witnesses both in Jerusalem, and in all Judaea and Samaria, and unto the uttermost part of the earth." It is incredibly important for the pulse of every church to have the heart of a missionary. Church missions are the very heartbeat of the gospel itself, to carry the good news of Christ to our neighbor and to the ends of the earth.

Every healthy church has a dynamic of outreach that we call missions. A gospel-centered church cannot be anything but a missions-centered church.
Red Bird Mission
About:
A non-profit organization in southeast Kentucky empowering families through spiritual, educational, health, and community outreach programs.
Mission:
Red Bird Mission, guided by Jesus Christ, empowers individuals and advocates justice by providing spiritual, educational, health and community outreach ministries.
Our Red Bird Mission trip to Beverly, KY is planned for the week of April 2, 2018.
(Click on any of the above photos to enlarge)
Future with Hope Project - On February 22, 2014 Malaga and Porchtown Churches joined with other Methodist Churches around New Jersey for a District Day of Service in Atlantic City.
The Greater New Jersey UM Conference has made a 3 year commitment to rebuild 500 homes lost in Super Storm Sandy.
Methodist Churches all over New Jersey are raising funds and gathering supplies. Volunteers from many of the Churches are providing time, skills, tools, supplies and transportation.
This was a great day of fellowship with other Christians seeking to help someone who's home was severely damaged in the storm.
Sandy Recovery -
(The following information is from the Greater New Jersey United Methodist Church website,
www.gnjumc.org
)
A Future with HOPE, a nonprofit organization
The relief, repair, rebuild and renew work will be overseen by a nonprofit organization, A Future with Hope. Its board, made up of community, religious and business leaders from across the State of New Jersey will oversee the relief and recovery work of United Methodists as we collaborate with civic and faith based partners who seek to build a future with hope.
In the face of Superstorm Sandy, we see Jesus. Matthew 25:31-46
Superstorm Sandy was the most destructive storm New Jersey has ever experienced. It left 2.7 million New Jerseyans without power, 253,000 households sustained damage and tens of thousands of homes were uninhabitable. Sandy disrupted or discontinued thousands of jobs and impacted tens of thousands of people's lives. A storm this size calls for many partners working together to bring relief and recovery to New Jerseyans. The United Methodist Church, through its 600 congregations in the Greater New Jersey Conference and its 30,000 churches across the United States, will collaborate with other relief agency partners to rebuild a future with hope. Jeremiah 29:11
For more than 200 years, The United Methodist Church has been meeting human needs around the world. Through UMCOR (United Methodist Committee on Relief) we have earned an A rating from the American Institute of Philanthropy. Our relief and recovery efforts will collaborate with civic, business, faith-based and governmental groups to rebuild homes, lives and communities impacted by Superstorm Sandy.
The Greater New Jersey United Methodist Response
We work with community residents, non-profit organizations, churches and local, state and federal agencies to assess damage and REPAIR homes, particularly for the elderly, disabled and low income whose insurance and other agency support does not cover all of the damages. We will utilize more than 20,000 trained volunteers under the supervision of professionals to repair 300-500 homes.
Repairing homes is essential and so is rebuilding the social fabric of a community. Bringing a sense of normalcy involves more than hammers and nails. It is community building. We will work with three communities to provide asset based community building strategies to develop local leadership and strengthen community organizations. This may also include repairing community centers and churches.
One of the harshest results of Superstorm Sandy will be the emotional and spiritual toll it has on people's lives. We will renew as we provide counseling and case management for more than 1,000 families over several years to help children, youth, parents/adults renew their hope and faith for the future.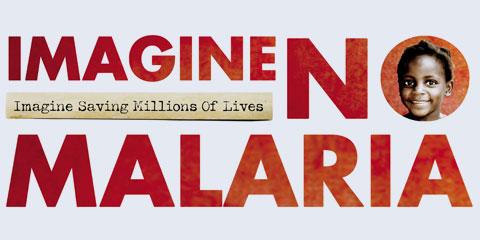 Part of our weekly offering goes to The Greater New Jersey Confernence in the fight against Malaria. The United Methodist Church as well as many other organizations and thousands of people have joined the campaign in the fight against Malaria.
(The following information is from the United Methodist Church website,
www.umc.org
)
Nothing But Nets is a global, grassroots campaign to save lives by preventing malaria, a leading killer of children in Africa. Inspired by Sports Illustrated columnist Rick Reilly, thousands of people have joined the campaign that was created by the United Nations Foundation. Founding campaign partners include The People of the United Methodist Church, the National Basketball Association's NBA Cares, and Sports Illustrated. Other partners include VH1, the Mark J.Gordon Foundation,AOL Black Voices, Rotarians'Action Group on Malaria, the Wasserman Foundation, and Major League Soccer's MLS W.O.R.K.S.
Malaria is preventable, but infects nearly 500 million people each year and kills more than one million of those who become infected. Ninety percent of deaths caused by malaria occur in Africa where the disease is a leading killer of children. Every 60 seconds a child dies from malaria. Children who are able to survive the disease are faced with physical and mental impairments, such as poor growth and development. Moreover, every day 25 million pregnant African women risk severe illness and harm to their unborn children from a malaria infection.Malaria contributes to low birth weight among newborn infants, one of the leading risk factors for infant mortality.
Our efforts may have started with sending nets, but they do not stop there. In addition to preventing malaria with bed nets, eliminating deaths caused by this disease will require educating communities and health care workers, developing health care infrastructure and making advancements in health care communications. Imagine No Malaria will create a stronger and more broad-based community health infrastructure to help The United Methodist Church in the fight against diseases of poverty. Nothing But Nets remains a key component of the campaign against malaria.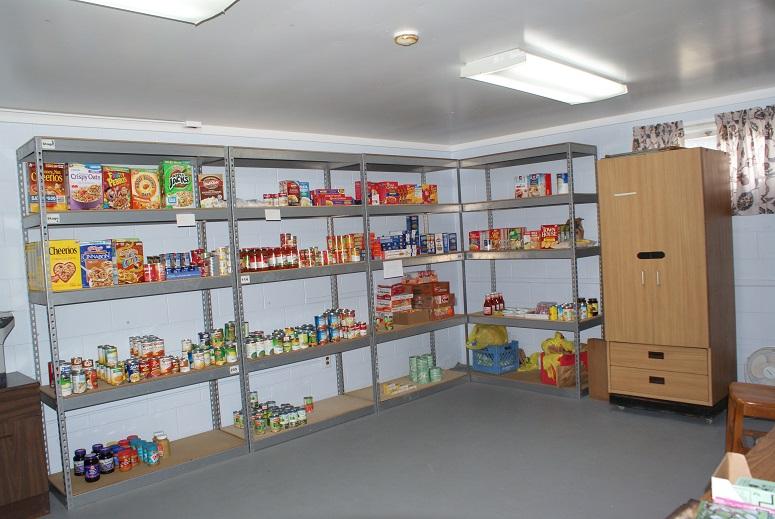 Martha's Closet is a Mission dedicated to serving families in need in our local surrounding community. See the Martha's Closet tab for Mission needs. Your help with food or financial donations will go a long way in helping those less fortunate. On behalf of Malaga United Methodist Church and our Food Pantry coordinators Paul Gramm and Gloria Winfield we Thank You so much for any help you can provide.